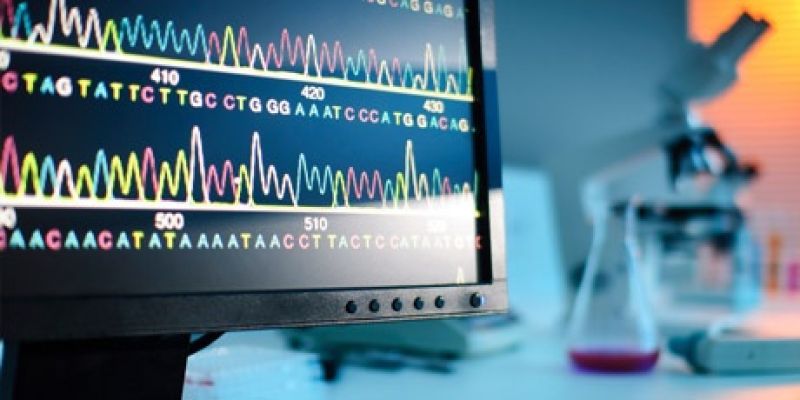 Case Study
Advancing Bioinformatics at the NCBI
Improving Biomedical Research through Powerful Innovation
At the National Center for Biotechnology Information (NCBI), TAJ Technologies has helped in developing and maintaining software tools, front-end and back-end web development, search and indexing, data cleansing, algorithm development, and applying artificial intelligence in pattern recognition with the aim of advancing biomedical science and improving human health. NCBI is an international leader in the field of Bioinformatics and serves as a public resource.  NCBI has partnered with TAJ Technologies to achieve these goals and TAJ, in turn, has contributed to the center's most recognized projects. TAJ has remained a trusted NCBI collaborator, and together these organizations have accomplished notable feats in the fields of Bioinformatics and Information Technology.
Challenges
The field of bioinformatics is undergoing rapid growth, and it is an ongoing effort to incorporate new methodologies and technology to effectively and efficiently process the exabytes of industry data
Working to manage the sheer number of submissions given the massive datasets
Making data available to researchers while still maintaining a high data quality standards and upholding the rights and privacy of the individuals involved
Data Sources
Critical biomedical, biological and genetic information
Scientific literature, microarray expression data, biochemical structures, genomic sequence, and chemical essays
NCBI also partners with vast numbers of individuals and organizations, including clinical, research, public and private sector, academic, and industrial resources, to facilitate the collection of biomedical data
Business Impact
Help to provide critical data resources for study and assessment of public health throughout the world - from healthcare clinics and academic research labs to fighting contamination in food pipelines and developing next-generation vaccines
Go beyond merely maintaining technical resources to assist in the evolution and development of NCBI tools and systems so that they can better handle the growing accessibility of biological information
Collect, annotate, and distribute data to help further advance understanding of fundamental molecular and genetic processes that control health and disease
Why TAJ Technologies
TAJ is uniquely positioned to assist NCBI in its endeavor to advance the field of Bioinformatics, evidenced by its established track record of success at NCBI. It has helped NCBI to truly thrive and innovate as a leader in the complex world of Bioinformatics - strengthening existing programs, adapting to challenges, as well as developing new resources. TAJ employees have the advantage of being intimately familiar with the existing organizational and computational systems and how to best leverage them to make critical contributions. Furthermore, TAJ has distributed computing experts with the ability to upgrade systems to handle the storage and processing required to archive, analyze, and present thousands of times more data than NCBI's current systems. TAJ data-wranglers also remain a powerful force in reckoning with impure and error-prone nature of human-collected data in a large population context.
Engage with Us
Contact us to see how we can provide the right technology and business solutions for your needs.
Contact Us