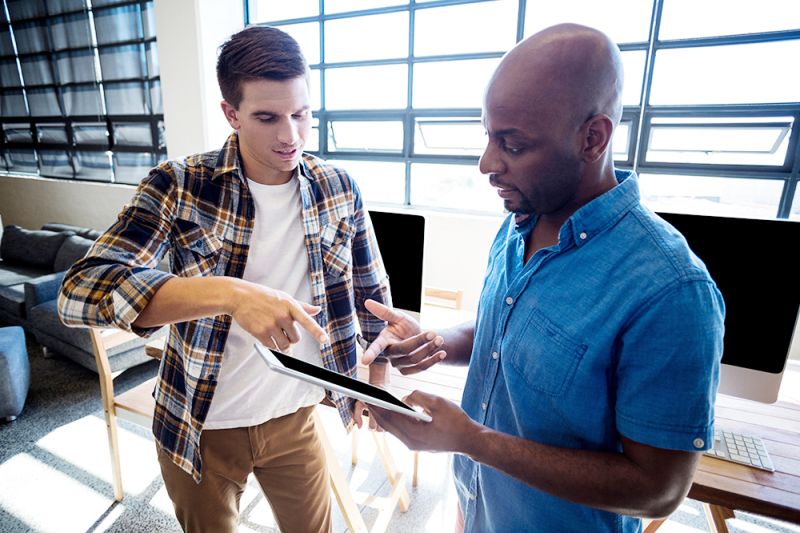 Project Staffing
Your connection to today's tech talent
For over 30-years, TAJ has matched IT professionals and project teams for clients across a broad range of technologies and industries including, finance, healthcare, retail, and telecommunications.
Through our longstanding history and track record, we have built a strong reputation for understanding customer requirements and recruiting and retaining highly qualified IT professionals from around the world.  Our commitment to supporting our candidates with excellent benefits and policies enables us to build a workforce of motivated IT talent who are ready to fill your permanent, seasonal, or project-based needs.
As your trusted IT staffing partner, our industry-specific account managers work rigorously to understand your specific business and technical needs. We also implement various tools and processes in sourcing and placement so we can quickly and effectively connect you with the best-matched talent for your skill force and budget needs.
The TAJ Difference
We work to understand both our clients' and candidates' needs to build relationships that result in successful placements.
Business Analysis
Our business and technical analysts work together to identify, understand and document your needs. They then create options and work as liaisons between business and technical teams to deploy solutions.
Current Technologies
TAJ's professionals continue to evolve to new technologies and trends, allowing you to benefit from the latest technologies and practices that deliver the best project outcomes.
Loyal Partnerships
TAJ excels in recruiting, training and retaining highly qualified consultants. Our dedication to serving our clients has resulted in our longtime partners, client loyalty and growth through referrals.
Contact our team of recruiters today!
Call us to talk with our expert team of recruiting consultants.
We'll help you find the right talent for your team.