7 Body Language Interview Mistakes and How to Avoid Them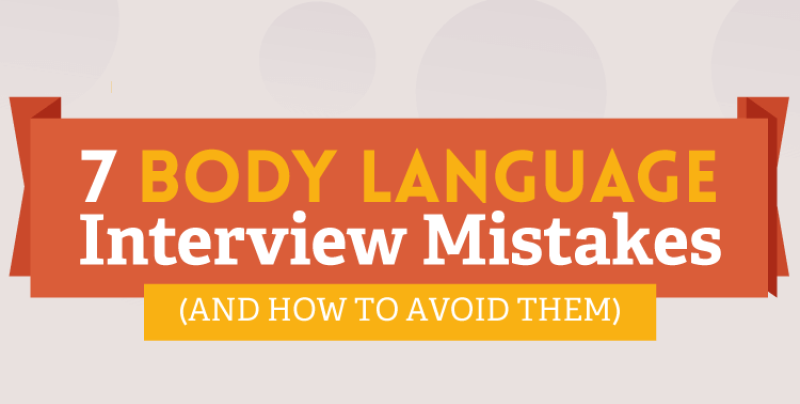 We've all know that actions speak louder than words, but when it comes to interviewing your actions can, unfortunately, speak for you.
When interviewing, employers are considering many factors - candidate background, cultural fit, technical skills, etc. - but, when it comes to meeting you, the candidate, the in person interview is the first glimpse into you as work peer. Employers are looking for a variety of things when you sit down for interview. Your task in this instance is to sell yourself and to do so you need to have your elevator pitch down pat and of course, maintain positive interview body language.
From poor posture to a weak handshake, there are multiple mistakes you can make that can turn an interviewer's opinion sour but don't sweat it! On Stride has compiled nine physical interviewing techniques into an intuitive infographic which is your resource prior to that first face-to-face test. It could be the difference between an offer letter and a rejection email.