9 Ways to Motivate Your Remote Team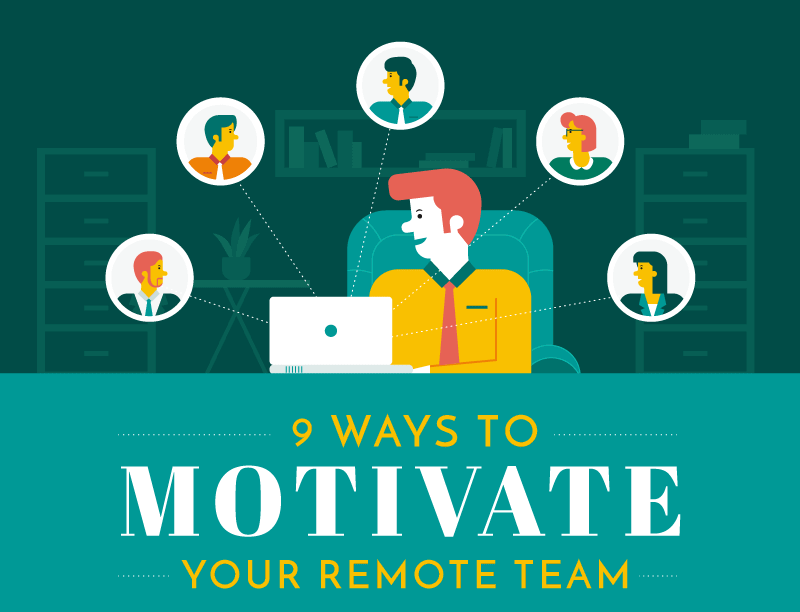 With Super Bowl LII this coming weekend, Minneapolis, the city where I live and work, is bustling with people and activities. Nonetheless, with this excitement comes a whole lot of traffic and congestion and I, in turn, find myself sitting in a coffee shop near my home, enjoying a cup of coffee, a donut, and telecommuting to the office.
However, while my outlook calendar might read 'WFH' due to extraordinary circumstances, I am far from alone. In fact, a 2017 survey found that nearly 40% of the American workforce describe themselves as freelancers. And while it's not hard to recognize the many benefits of telework (aka - health advantages, environmental perks, and a Super Bowl time saver), managing a team across various locations can present some unique challenges.
When you're interacting and motivating team members from afar, it can be difficult to identify the signs of employee dissatisfaction or disengagement. If you're one of the many managers who doesn't have the daily opportunity to interact with colleagues in-person, look no further, this Business Backer infographic offers nine ways to keep remote teams engaged and motivated.
To ensure your remote team remains inspired regardless of proximity, check out all nine tips.

Looking for Minnesota jobs or resources to motivate your remote team?
Search no further - TAJ Technologies is your resource for Twin Cities Tech Jobs, Minneapolis Contract work, and exciting career opportunities. Let us help you find that next great position!